With summer approaching, the need for effective seasonal workers is at all-time high. During these seasonal peaks temporary staff are often thrown in at the deep end and without effective staff training, are more likely to sink than swim – which can only hurt the business.
However, before developing your training strategy, you need to first ensure that you're hiring the right staff to begin with. Ensuring that the temporary staff you're bringing onboard are quick to learn, adaptable and confident in their own abilities will guarantee that they will excel in their positions.
This is where effective time management comes into play. Although temporary, these seasonal staff are still an extension of your business and should be given the same resources to learn and prepare for their perspective roles. With competition from other business, it's vital to ensure that you act fast to secure the best talent with ample time to train them effectively.
With all of this in mind, the business itself needs to be appealing to the seasonal staff you're trying to entice – after all, no one wants to work for a business that doesn't feel welcoming. Thankfully with hospitality, there's ample time to prepare and plan for seasonal hiring during the quieter periods of the year, so there's no excuse to be underprepared.
Here are some tips on how to hire the very best temporary staff: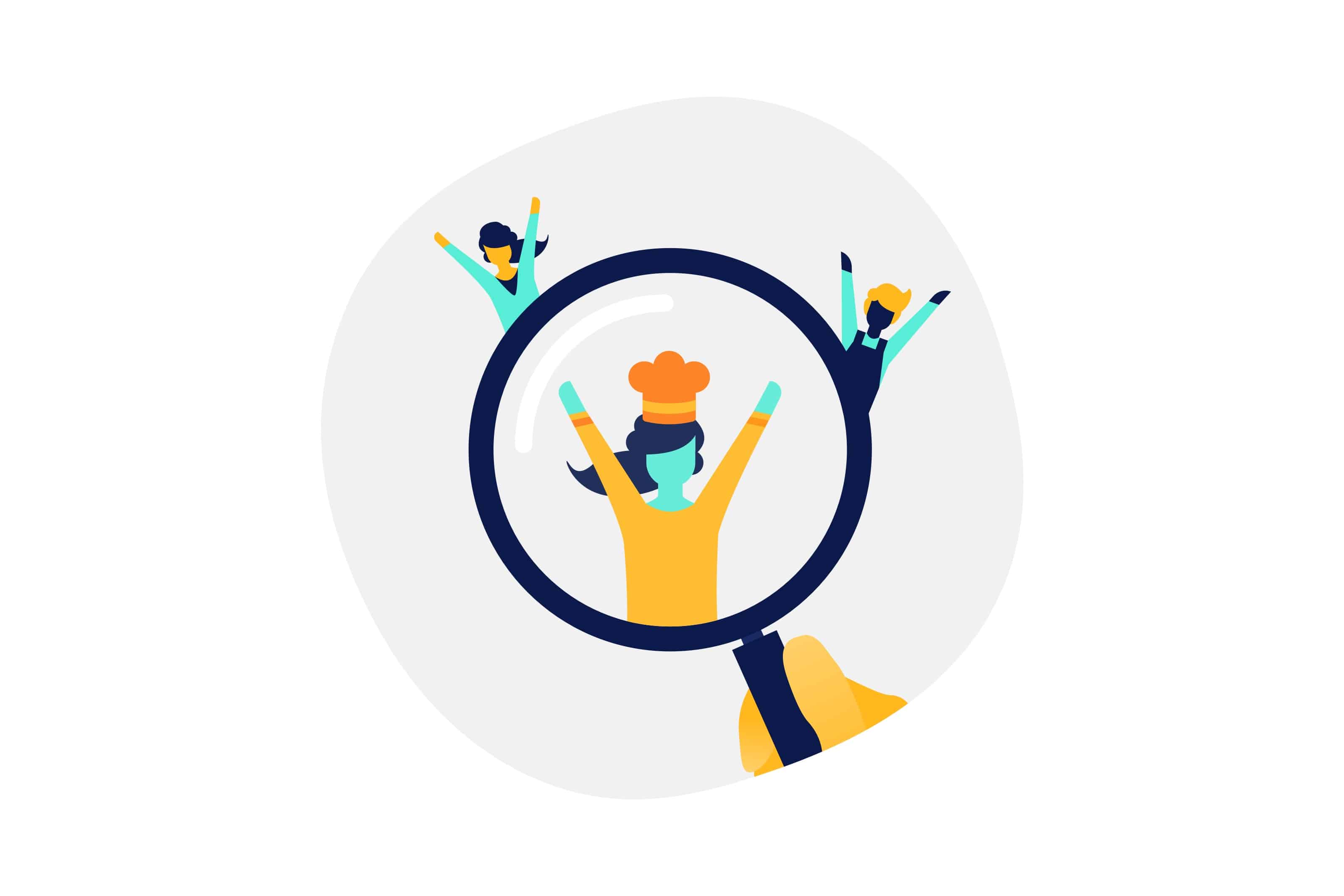 What You Need to Consider Before Hiring Seasonal Staff
Have Your Training Ready
It's no secret that training can be a time-consuming process, so having all of your training programs ready, before you even start hiring, will save a significant amount of time. Find out what training is essential for your business and create a program that will prepare seasonal staff to that standard.
Keep the big picture in mind and include all training that is essential – even the boring or mundane is training none the less. Health and safety compliance is an obvious program, so consider the less obvious skills courses that are no less important such as cleaning processes, schedules, table service essentials and stock taking etc.
Start the Hiring Process Early
The seasonal staff hiring process can be quite stressful, especially with the increase in competition and set time period of actions needing to be taken. Waiting too long to start the hiring process will result in a smaller pool of candidates and less time to effectively train them.
Therefore, you should be starting the hiring process as early as possible. Starting the process at least six months in advance will allow ample time for planning all aspects of hiring, training and ensuring that employees are compliant in the necessary fields.
Employ the Right Advertising Strategy
Seasonal staff acquisition is extremely competitive, even more so when there's limited time to ensure you get the best employees onboard. Therefore, it's essential that your business has a robust advertising strategy to entice the right people.
After all, how can you hire great staff if nobody knows you're hiring! Recruiters and hiring agencies are but a few options available, but there's many strategies that you can employ to grab people's attention. Keep your situation in mind and plan your options accordingly. For example, if your business is located in a city then advertising at colleges and universities might be an effective strategy. After all, a large percentage of seasonal staff are students – so this advertising strategy could yield the best results.
Don't be afraid to think outside the box and try a variety of strategies. Every business has advertising strategies that work and don't work. So, plan what you want to achieve, the resources you have available to you and allow yourself time to experiment.
Reputation Matters
With 78% of people researching a company's reputation before applying, it's more important than ever to ensure that your employer branding and reputation is of a high calibre. It goes without saying that a poor reputation will struggle to attract top talent, especially when the competition is so high. So, the stronger your employer branding the more chance you have to find the best seasonal staff.
Take Your Training Online
Nowadays everything is going online and training is no different. Online training is revolutionising how hospitality training, making it more streamlined, cost effective and easier than ever to get employees up to standard – especially when it comes to seasonal staff. With an online training tool, you can schedule all of the necessary training for seasonal staff and even bulk assign and track progress.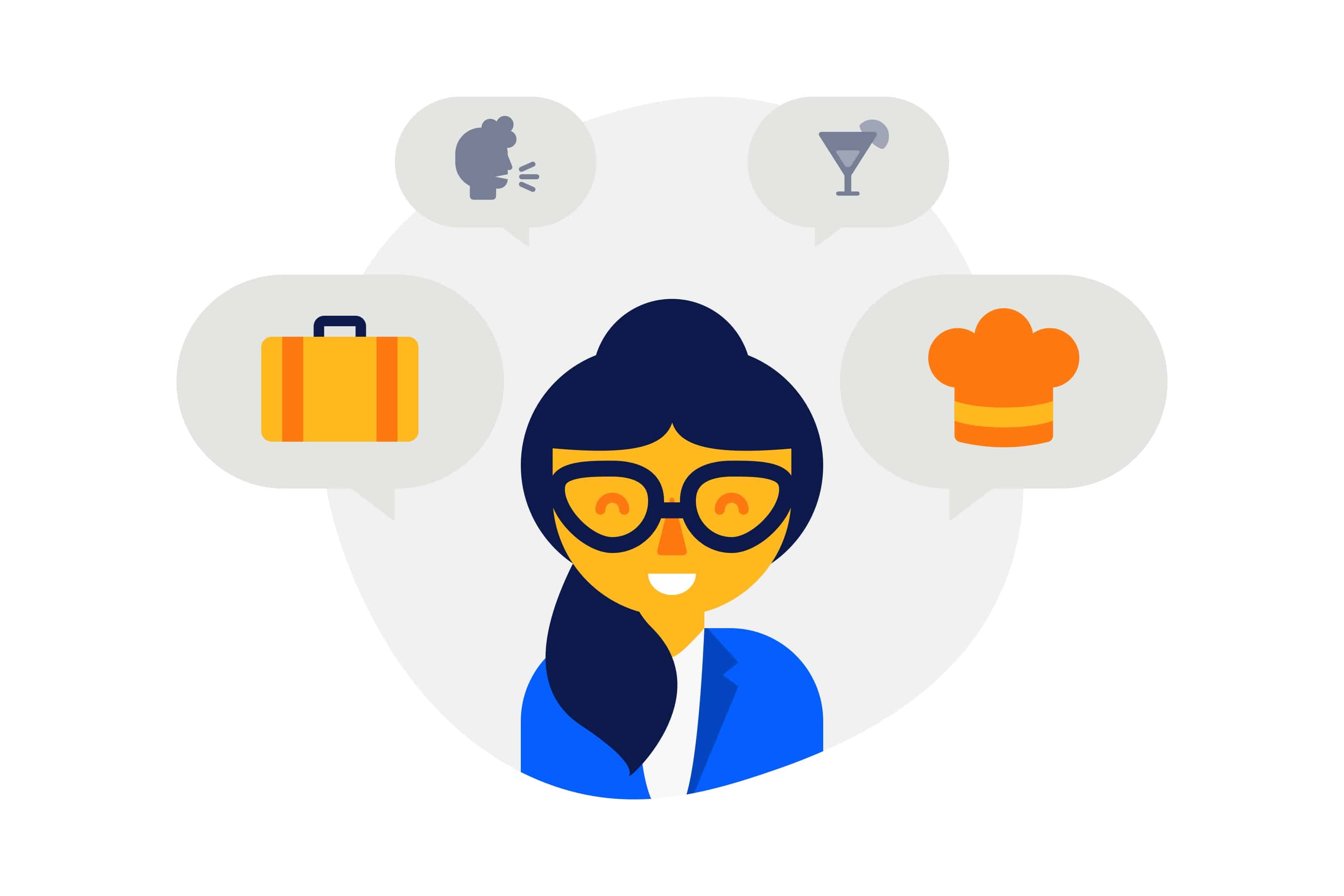 What to Look for in Seasonal Hires
Temporary Position, Long-Term Hire
Although serving a temporary position, you should look at candidates that have the potential to serve the company long-term. A lot of seasonal staff start as temporary before being recruited permanently. Or, in some instances, will return again for other seasonal peaks. Therefore, look at people who have the protentional to be a permanent part of your team.
After all, what better candidate to hire for a full-time position than some that's already been through your training process and knows the ins and outs of your business during its seasonal peaks?
Eager to Learn
Hiring someone with existing experience in the industry is a great place to start, but it doesn't guarantee that they have experience specific to your business. Different processes, systems and equipment can mean that, no matter the experience of the individual, training will still need to take place. Therefore, employees that show a willingness to learn and go above and beyond the standard are ideal.
Adaptable
Seasonal peaks are by nature a very a busy time in the workplace. Seasonal staff that can adapt to different requirements such as switching positions, altering routines or having to complete new tasks, are essential to ensure a smooth experience for customers.
Being flexible is a great trait for seasonal staff to have. After all, the work can often be unpredictable requiring changes to their day-to-day tasks and even their role.
Great Communication Skills
Given the hectic nature that comes with seasonal peaks, staff that effectively communication with colleagues, and customers alike, will ensure a smooth workflow. With bar and waiting staff in particular, having good communication skills are a must. These roles require a lot of interaction with customers, so ensuring that a good rapport is developed is essential.
Employees that have good communication skills, can actively listen, speak clearly and read body language will always help your business to thrive and run smoothly, no matter how hectic or busy things get.
Confidence
An employee that's confident, both in themselves and in their abilities, makes them more likely to succeed in their role. Also, with the short-term nature of the position, it's often something that's lacking in most seasonal staff. Therefore, finding the right people who are confident and join a team knowing that they can deliver on their tasks goes a long way.
Remember to plan ahead and get your process streamlined to ensure you have ample time to find and train candidates, look for the right attributes in your candidates and keep your employer branding in mind.
For a more detailed look into how you can streamline your seasonal staff training, check out our brand-new eBook: Innform's Essential Guide to Seasonal Staff Training.
We've also recently joined eLearning Industry's list of top 20 best LMS software based on User Experience – in 4th place!