Automate repetitive
training tasks
Free up valuable time with learning paths, automated onboarding, blended learning and more.
Get started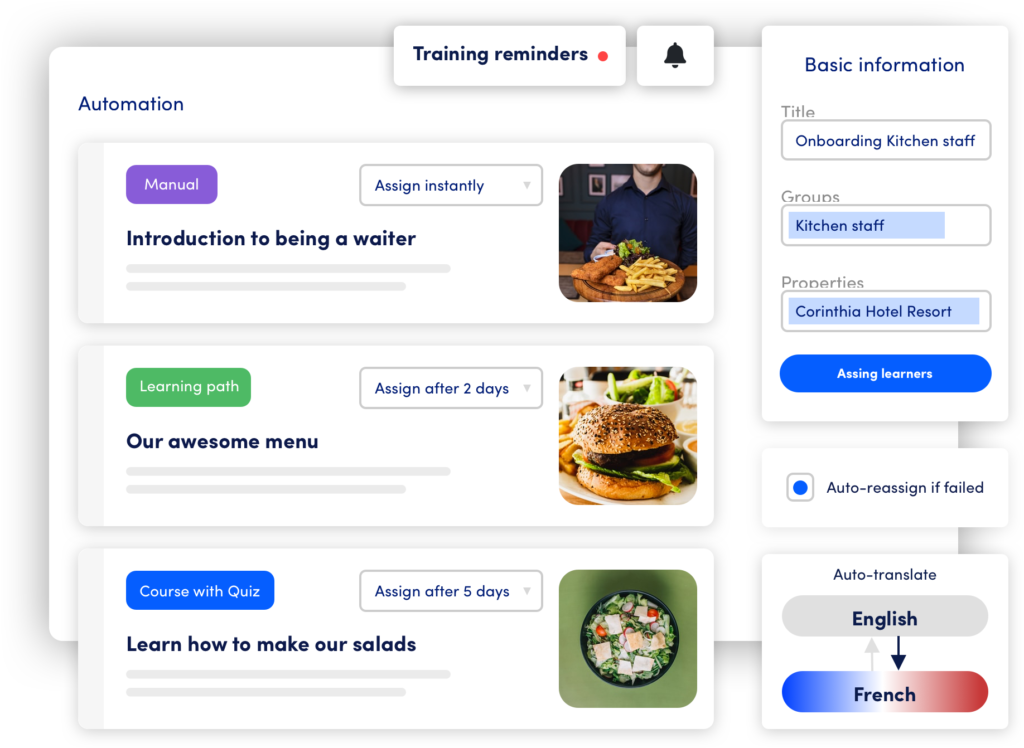 Everything you need in one package
Free up time for fruitful decision making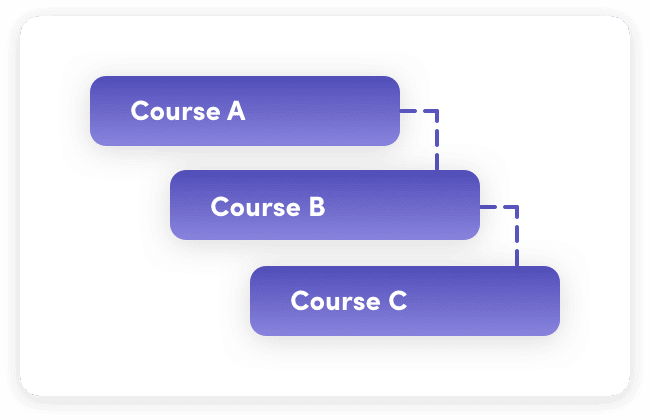 Learning paths
Save valuable time by automating a sequence of training items. Have Innform take care of the rest.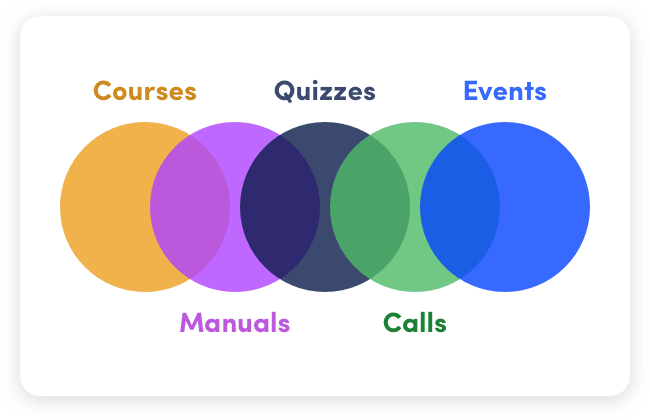 Blended learning
Mix courses, calls, quizzes, manuals and events – with prep courses and quizzes – all in one assignment.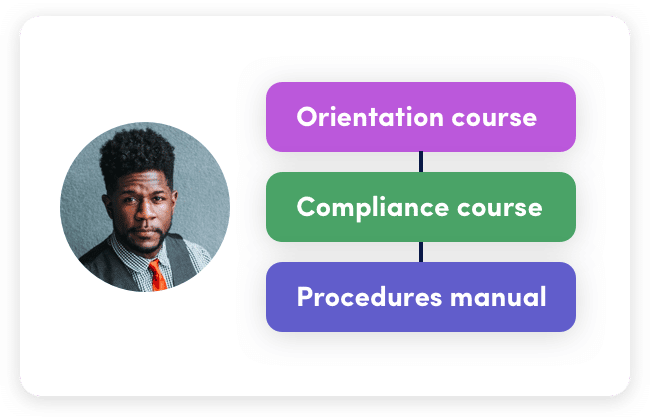 Onboarding
Tell Innform which training items to assign and when, every time a new learner joins your organisation.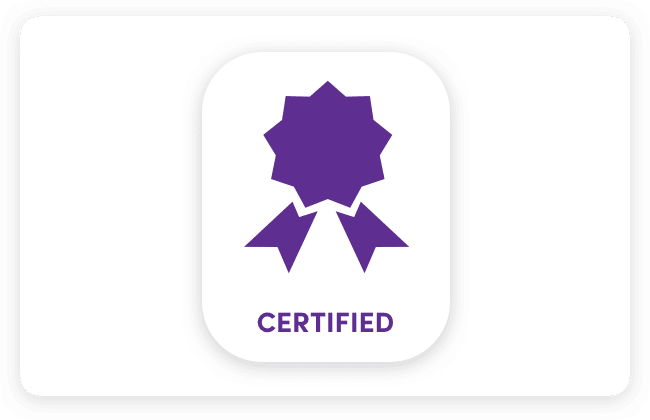 Compliance
Track all mandatory certified training your organisation in one simple dashboard. Automate reassignments.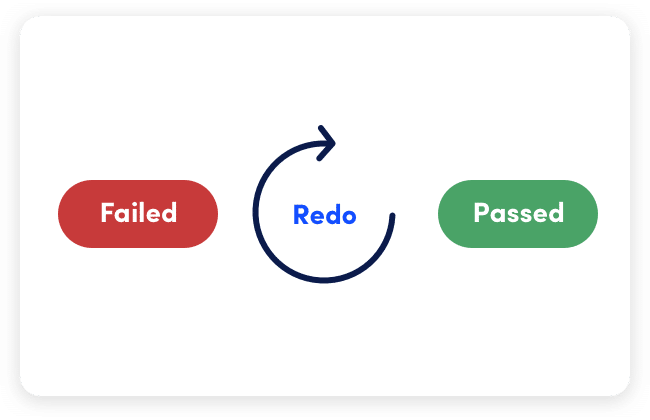 Auto-reassign
Tell Innform to reassign a course automatically every time a learner fails a quiz.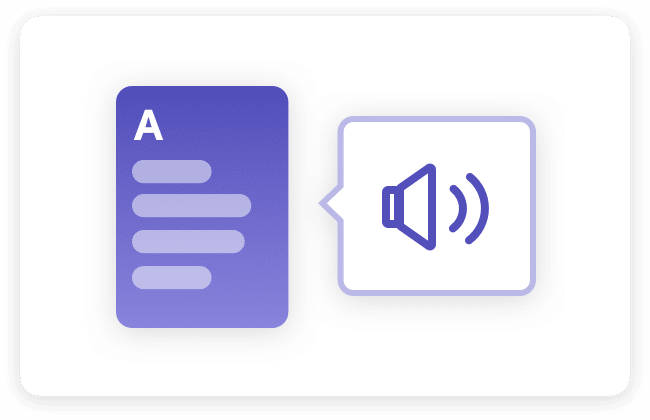 Text-to-speech
Automatically convert your multilingual text-based course content into audio. Learners can listen to the course.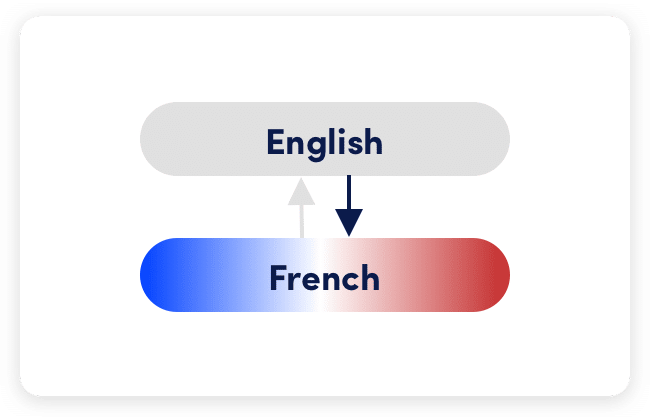 Automated translations
With instant translation tools, trainers can translate courses with one click, straight from the authoring tool.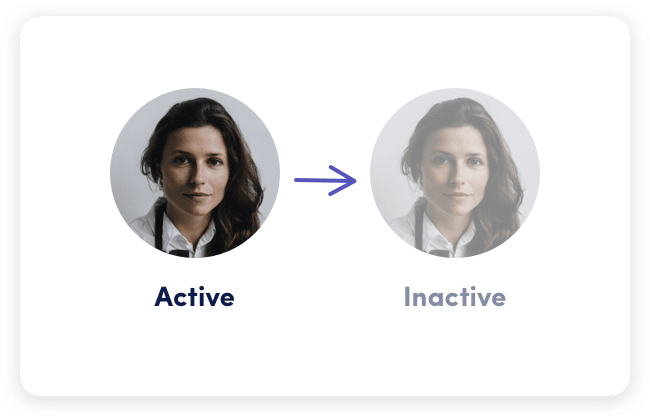 Freeze or unfreeze learners
Control your billing by deactivating learners whenever they're not training. You won't pay for inactive learners.
Everything you need in one package
And there's more!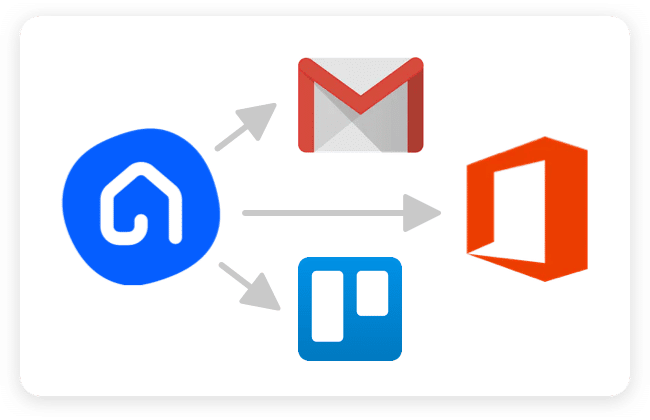 Integrations
Connect Innform to your existing HR software stack. Automate parts of your workflow to free up valuable time.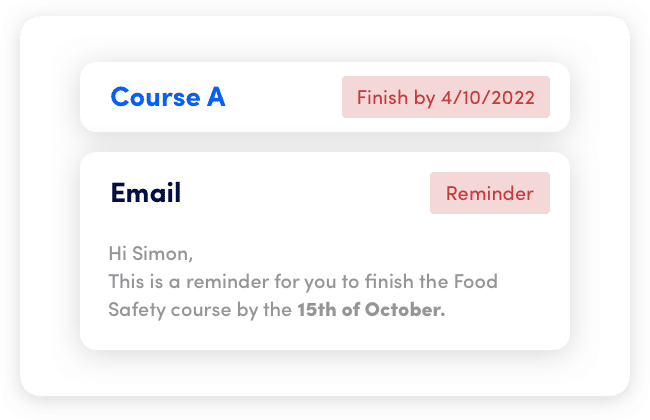 Reminders
Ask Innform to remind your learners in app or via email, every time there is a training deadline approaching.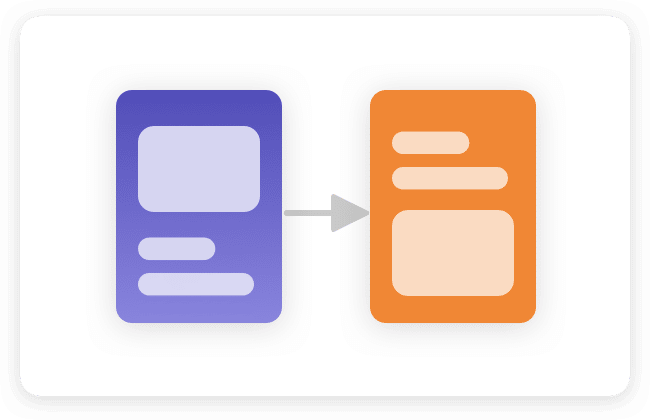 Convert course to manual
Innform can convert your training courses into manuals, once the learner completes the course.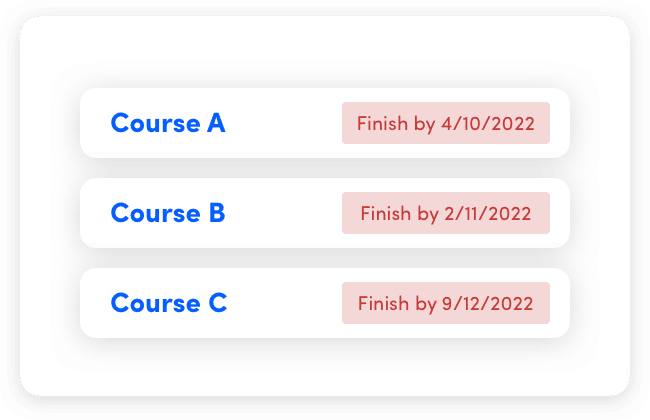 Deadlines
Add an optional deadline to courses so learners complete it by a certain date. Send reminders when learners forget.
Get started with Innform
It only takes a few minutes to get started with Innform.
Develop your entire workforce—start free, today.
Tour the product
Get started free
14-day free trial
No credit card required
No setup or support fee
GDPR- & CCPA-compliant