Innform's Essential Guide to Seasonal Staff Training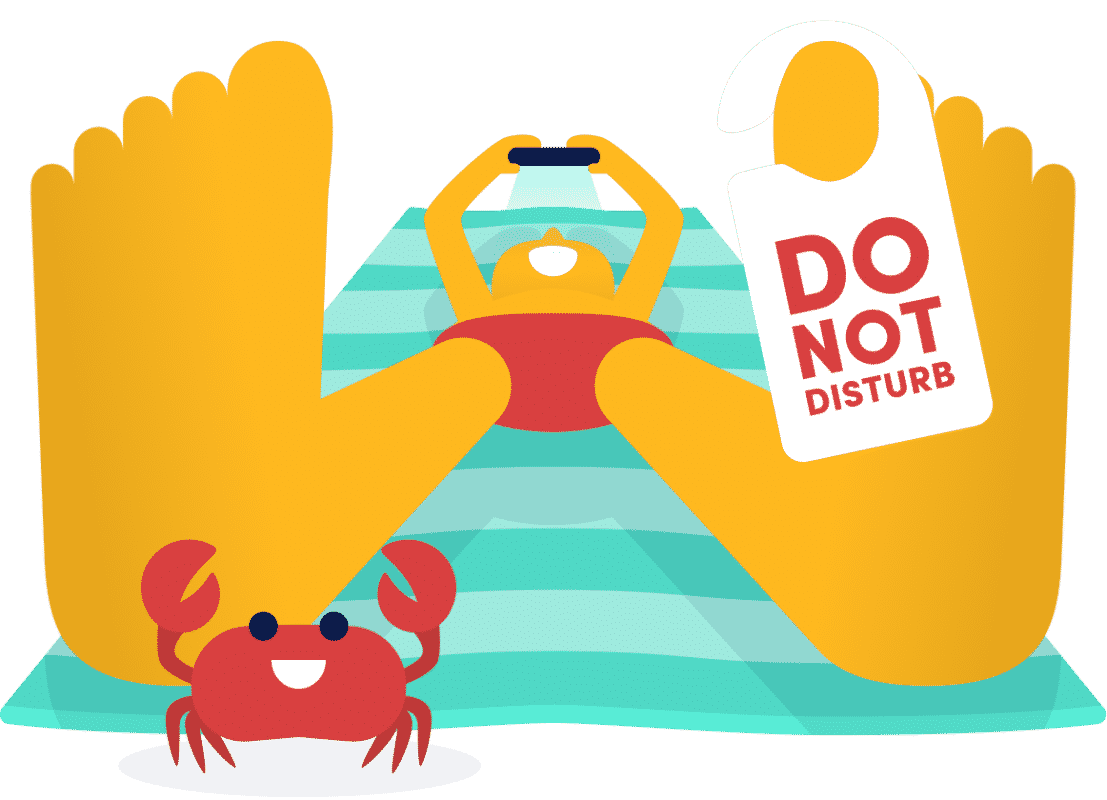 Table of contents:
1. Introduction
2. How to Hire Good Temporary Staff
3. Getting Ready for Staff Training
4. The Various Ways to Train and Assess Your Temporal Staff
5. Ongoing Progress Tracking and Checking That Your Training Works
6. Collecting Feedback and Improving Your Training
7. Tools You Can Use to Help Ease the Process
8. How Innform Can Help You Put Seasonal Training on Autopilot
Chapter 1: Introduction
Dealing with the demands of seasonal employment is one of the biggest challenges facing hospitality businesses worldwide. There are few industries that undergo seasonal peaks and lows like the hospitality industry, where summer and (to a lesser extent) winter months see a massive increase in customers.
Why are Temporary Seasonal Staff Needed in Hospitality?
More customers mean a higher demand on services, resulting in hospitality businesses needing to hire a high number of temporary seasonal staff. For instance, the UK hospitality sector has around 140,000 temporary staff each year, most only working for a few months at a time.
This poses a unique challenge to these businesses. Temporary staff often lack hospitality experience and training, yet being hired on a short-term basis means there is less time to adequately train newer employees.
The Challenges of Finding Temporary Seasonal Staff
Companies must maintain the same high standards of service, but they need to ensure temporary staff have suitable training.
After all, health and safety compliance are never temporary, so even short-term staff must have appropriate training, not just for compliance but to provide a quality service that customers value so much in the hospitality business.
Other challenges a hospitality business faces when hiring temporary seasonal staff is finding the top talent. Seasonal work is very competitive as it is such an important time in the sector, with many businesses making most of their annual profits during the seasonal peaks.
Therefore, most hospitality businesses are competing for the best temporary staff. Advertising these positions is a challenge, while the overall branding of the company may impact who they can attract to the business.
Also, the hiring process for temporary staff is notably different as employers must look for certain characteristics in a temporary hire. For instance, because a lot of training is required in hospitality for short-term staff, prospective employees should be eager to learn and be flexible enough to train in various roles.
The Importance of Training Seasonal Staff
As if finding suitable staff wasn't enough of a challenge, the business must then provide suitable training to ensure that standards do not drop.
This often proves difficult, given the time constraints between hiring, training, and starting the position, with most temporary staff being thrown together at the busiest time of the year.
Yet consistency is required to ensure the business thrives during its peak seasons during the year. Standards must remain high, so it's important to take the right approach when training temporary seasonal staff, despite having less time to do so.
Failing to do so is detrimental to the business. Seasonal staff that lack effective training are less productive, less knowledgeable, and potentially a bigger safety risk. Temps need to be prepared for the challenges that seasonal work presents and being ready to adapt to various situations.
So, not only is it important to train for the productivity of the business but also to ensure compliance with any relevant laws.
With less time to train, newer solutions are often required to navigate these challenges. eLearning platforms such as Innform are revolutionising seasonal staff training. These allow for a focused staff training program that meets all requirements in a shorter time-frame.
How to Use eLearning to Help Train Your Seasonal Staff
eLearning gives solutions to most of the challenges that hospitality and other seasonal businesses face. As eLearning platforms are highly versatile, there are many great options to choose from. However, it's important to know that this is only the beginning of your seasonal training revolution.
You also need to be ready to implement new strategies during both hiring and training processes. It's one thing to use an eLearning platform for staff training – using it effectively is an entirely different challenge.
So, be sure to read through each of the chapters of this guide, to help get the most of your eLearning solutions. There are various strategies you can integrate into your digital learning system that will permanently enhance your staff training process.
Peak seasons don't need to be an expensive necessity that cause endless hours of stress anymore!