Let's be honest, at times hospitality training can be a hassle. We're revolutionising hospitality training, making it simple and hassle-free for everyone involved, bringing it into 2019. We're making training your staff easier than ever with our readymade premium courses. We offer everything from Food Safety to Bartending Essentials, with easy on-boarding and record tracking to make sure you are at ease with the entire process.
Here are five ways we're making hospitality training hassle free:
1. Readymade, premium video courses
We strongly believe that videos are one of the best ways to train your staff. With this in mind, we offer a growing library of readymade premium quality video courses, cutting down on the time needed for managers to prepare training content. These readymade videos not only train your staff in an enjoyable way, they're also a great way to get your staff onboard faster. The courses we offer can be assigned to individuals or groups. You'll never have to worry about anyone getting left behind, because you have the ability to keep track of everyone's progress. In the coming future we'll also be incorporating learning paths. This will allow managers to string together courses so your staff can stay up-to-date on all the essentials.
2. Multilingual tool and content
Our courses currently support English, Spanish and German. With many more supported languages available in the future. So, training your multilingual staff will be easier than you ever thought. Not only are courses multilingual, but the platform itself also supports multiple languages. We understand that the hospitality industry is a worldwide profession, so we've crafted the tool to be as accessible as possible for anyone who wants to train their staff.
3. Super simple course builder
When it comes to any eLearning tool, being able to create your own content is a key deciding factor. You need to be able to train your staff with courses and quizzes specific to your company's needs. However, it can often be a bit daunting when you're creating your first course or are not used to online tools. That's why we've built a course builder that's not only super easy to build with, but also gives you a preview into how it'll look for your staff. You can add quickly drop in text, or even drag and drop in premium images using our integrated image database that contains amazing curated images. You can even build quizzes to create content that's truly engaging for your staff.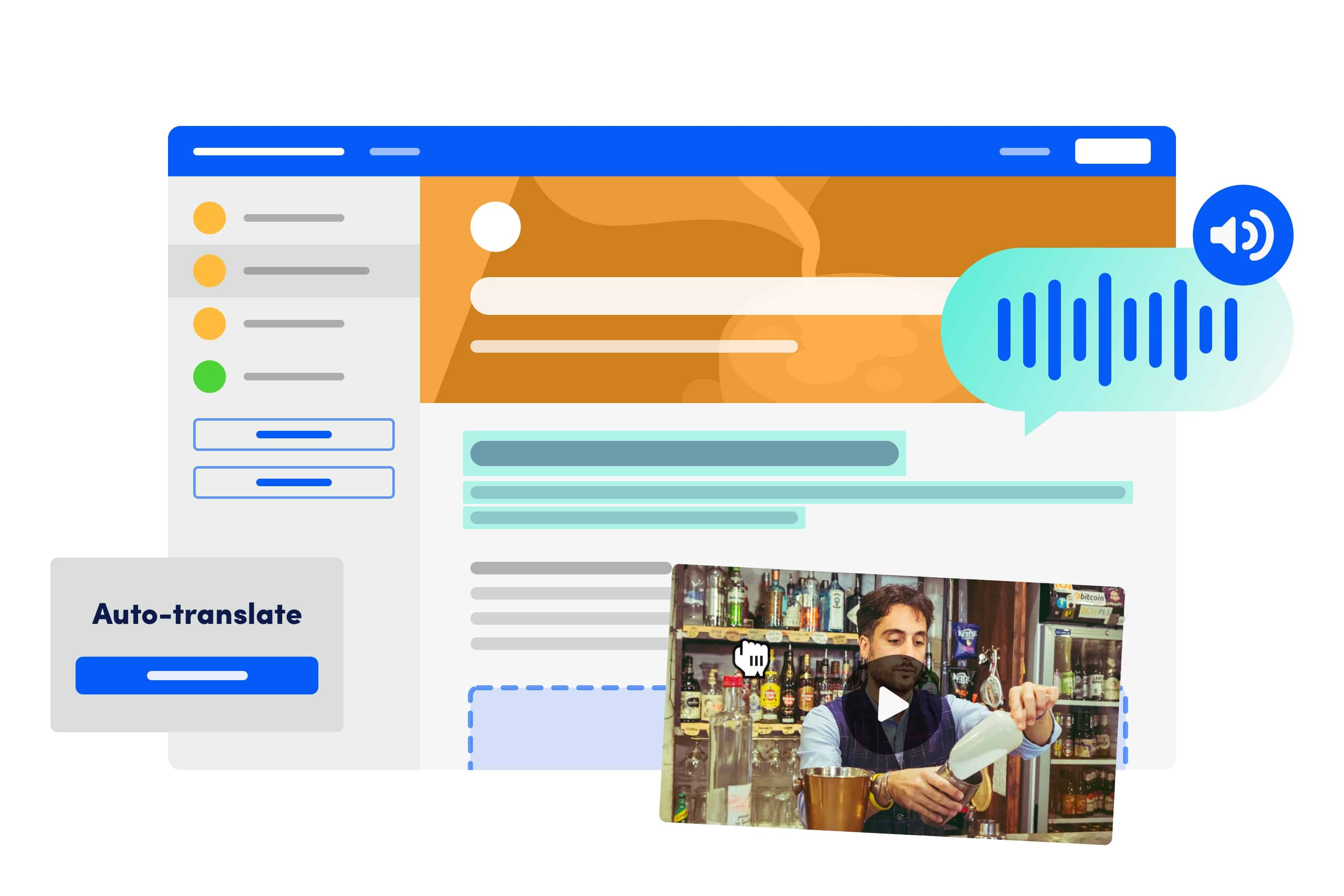 4. Completion reports and Progress that's easy to track
Once courses have been assigned to your staff, you can easily track their progress and final results. This allows you to see who has finished their training or keep track of those falling behind. In the case of courses with quizzes, you will also be able to see their score and if they've taken multiple attempts. If you feel like someone hasn't quite grasped the course content, you can reassign them to the appropriate courses. We're making it easier than ever for you to track your staff's progress and ensure that they're properly trained and developing within their respective roles.
5. Onboarding made easy
Onboarding can often seem like a tricky thing, but our platform allows you to get your employees into our system with a few clicks. You can bulk import your entire staff with our templated CSV importer, or even invite them by email or SMS. That's right, you can even import them by their phone number! We understand that getting your staff onto a new system is usually quite a hassle and time consuming, but it doesn't have to be. With Innform your staff will be signed up, onboard, and training in no time!