Hi there! 👋🏼 We hope that you had the chance to try out Innform beta – the new hospitality staff training software launching soon! We're so pleased to see many of you making use of their free account and already training your staff using the tool.
This is why we're building Innform.
Over the past two weeks, we ran our first sprint following the beta release. During these 10 days we focussed on key improvements to the course builder, customisation features, included a bulk importer, improved the learner's interface amongst other updates.
These updates are now live, and you can login in to try them.
In the next 10 days, we will continue to add more exciting features. To view the whole list, read our product roadmap.
Here are some highlights from the latest Innform update:
1 Course builder upgrades: We're making the course builder more powerful, and more FUN to use
We listened to your feedback, and made the courses in Innform feel more fun and look more engaging. Our mantra is "let's make courses fun to do, and fun to make". We want you, the managers and trainers, to truly enjoy the course building process.
Here are some new updates to the admin area:
Colour customisations to change the colour of each course header by simply clicking the colour button on the top of the course builder, and picking the colour you want that page header to have.
The introduction of full-width images – so you can now choose to style your images in two ways, normal width, or full width. The latter will enlarge your image and present it from edge to edge on the learner's screen.
An upgraded styling tool, so you can add text and image content in the course builder easily and more intuitively
A repositioned content/quiz list on the right hand side, so you can add content and quizzes with one click, and have easier access to the buttons, providing more control and speed during course building
A fix to address some saving issues that cropped up during large file uploads
An optimised course duplication feature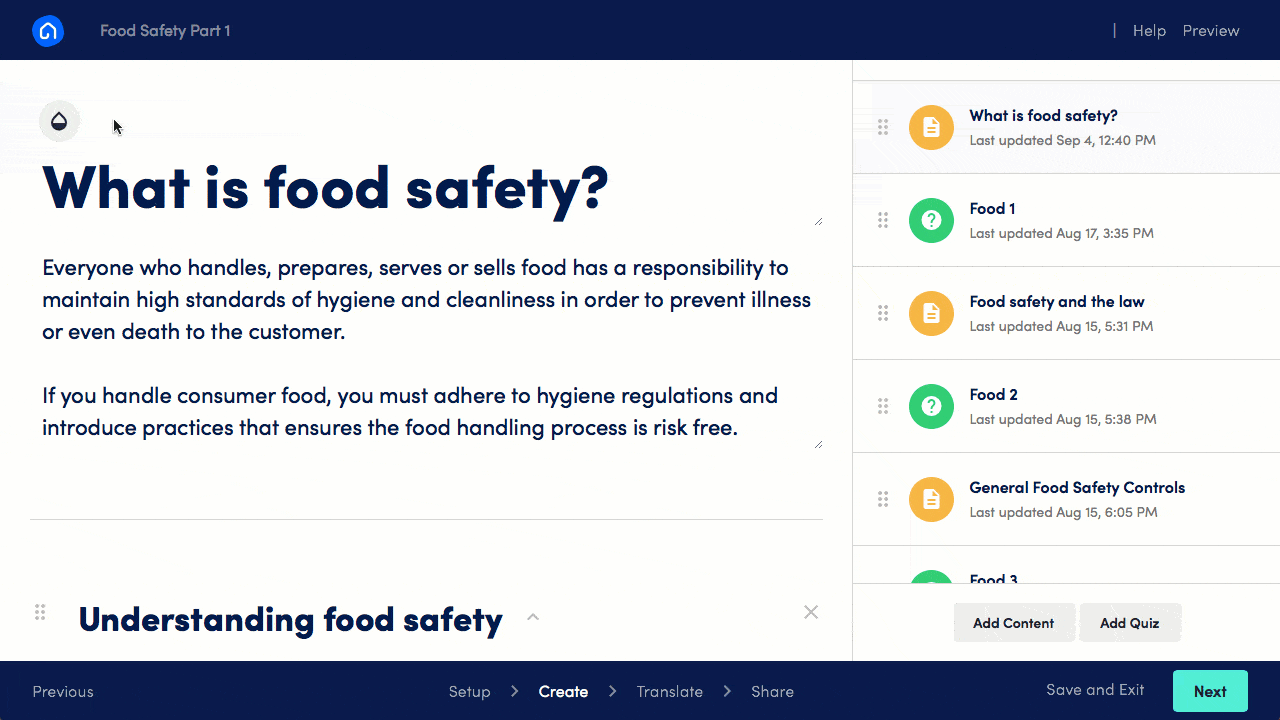 Learner interface upgrades:
We improved the way learners will navigate the course, by introducing a global progress bar (to make it easy for your staff to know how far they are into a course) and to prepare for our next exciting feature: Text-to-speech! (Spoiler alert: staff will be able to press PLAY and listen to your courses!)
We simplified quizzes and cleaned the interface so learners can immerse themselves in your courses even further
Updated icons and buttons to simplify the entire experience
Read our blog post on the new course builder features and styling, here.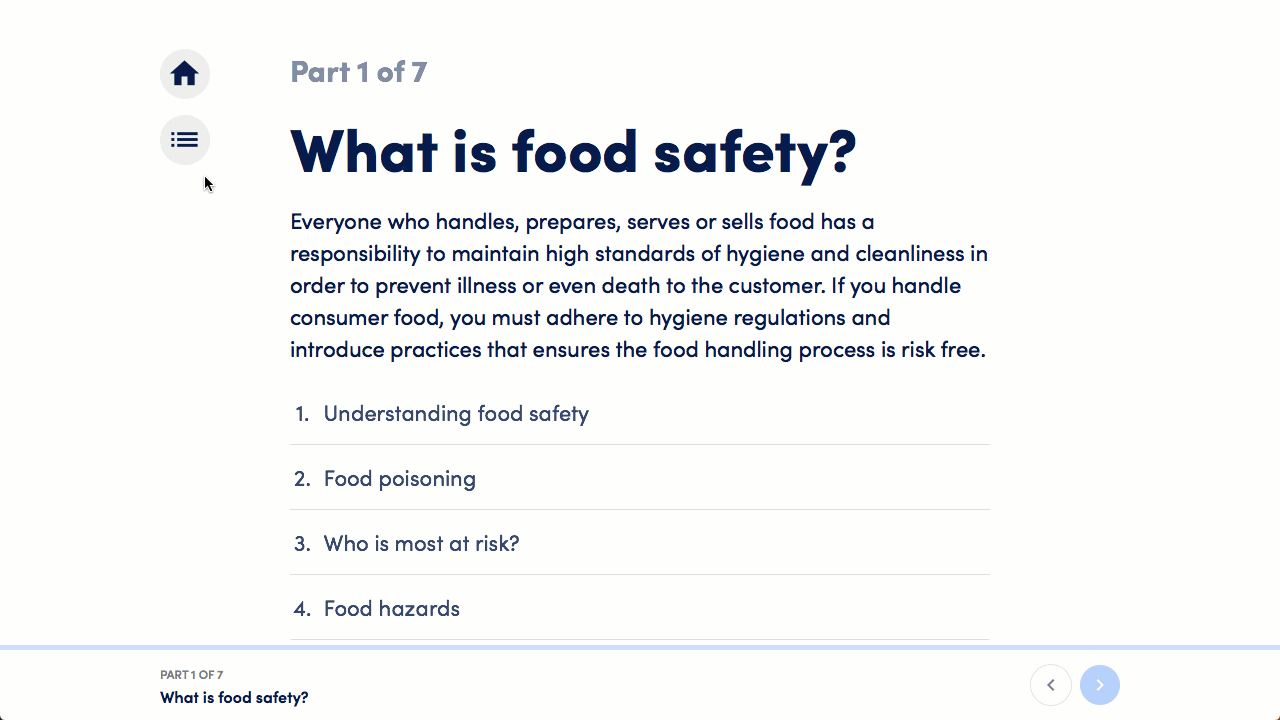 2 Customisation: You can now fully customise your staff's learning interface
A way to change the colour of almost every component on the learner's screen
Update your logo with a bright and dark background, so it works on any colour in the interface
A preview feature showing you the updated colour and logo before committing your changes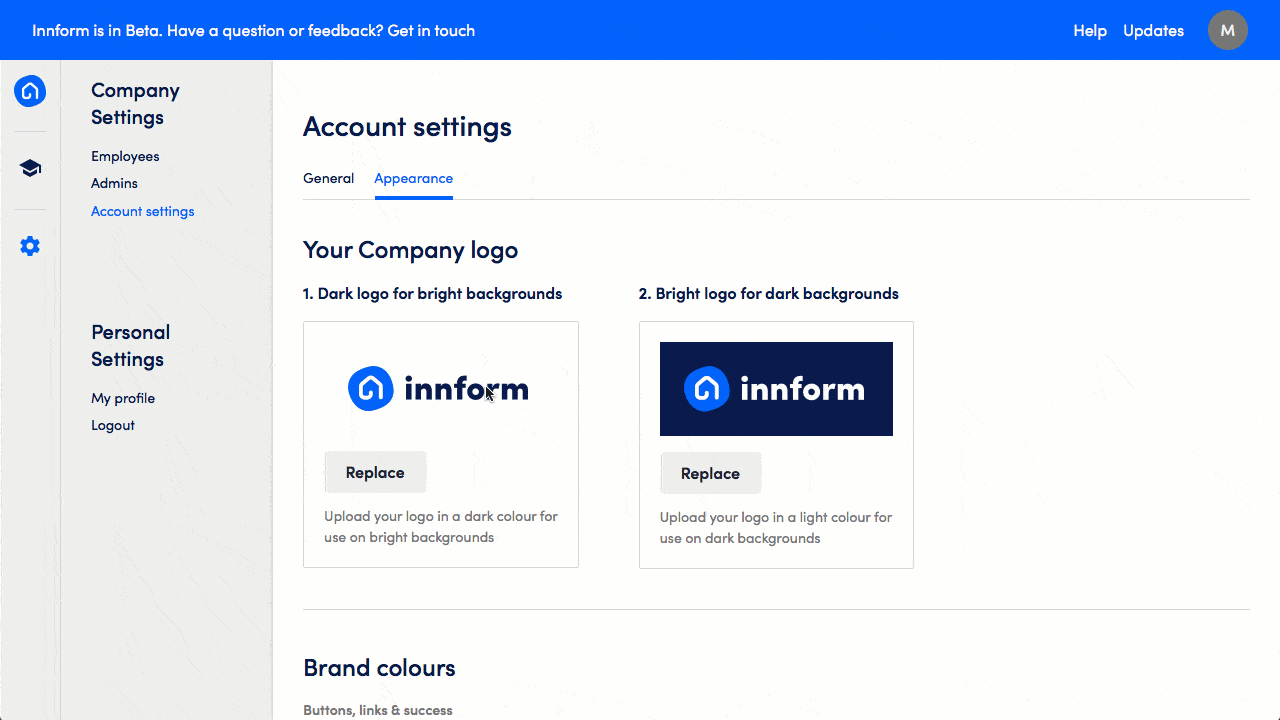 3 Bulk Importer: Import your entire workforce into Innform with one click
A bulk import button allows you to import a CSV file with a list of staff members
A CSV template file is included to facilitate the creation of your CSV file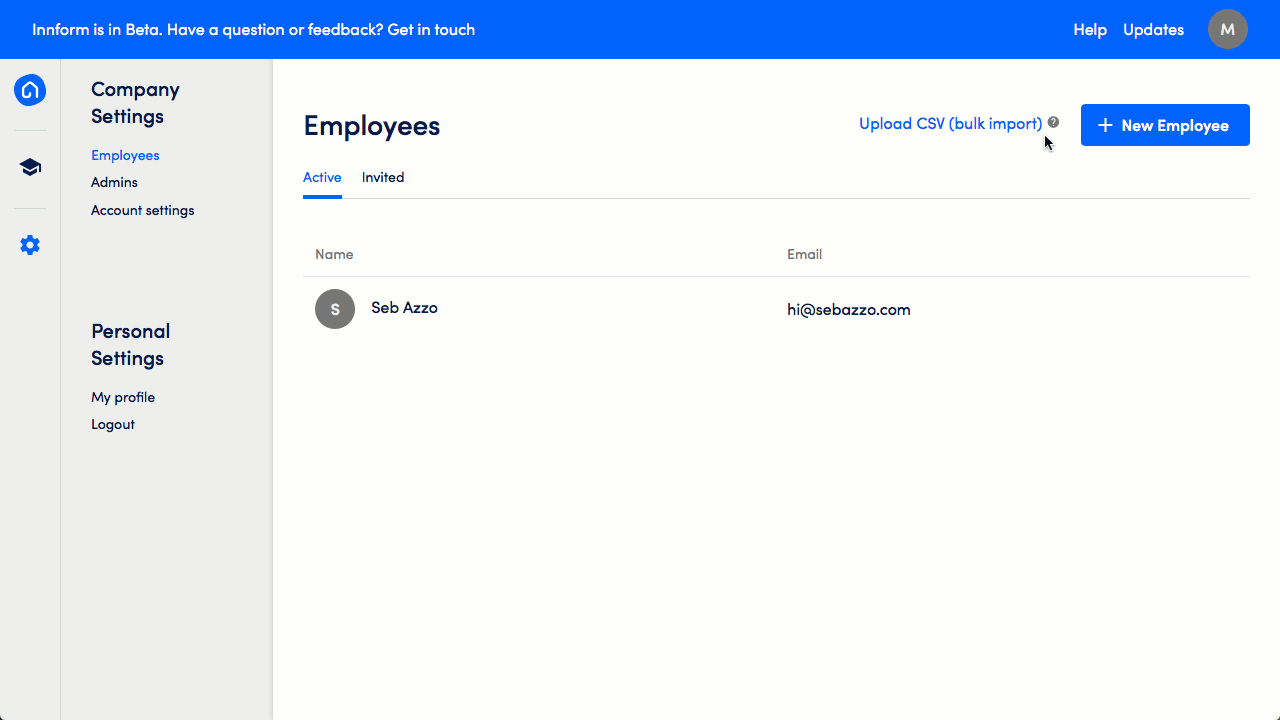 A better way to talk to us.
We also improved the ways you can reach out to us – by clicking help in the top right, you can drop us a message and we'll receive it straight away. We're usually very fast in getting back to you. So if there's anything you feel that we're not getting quite right, or if you see anything that can do with improving, drop us a line!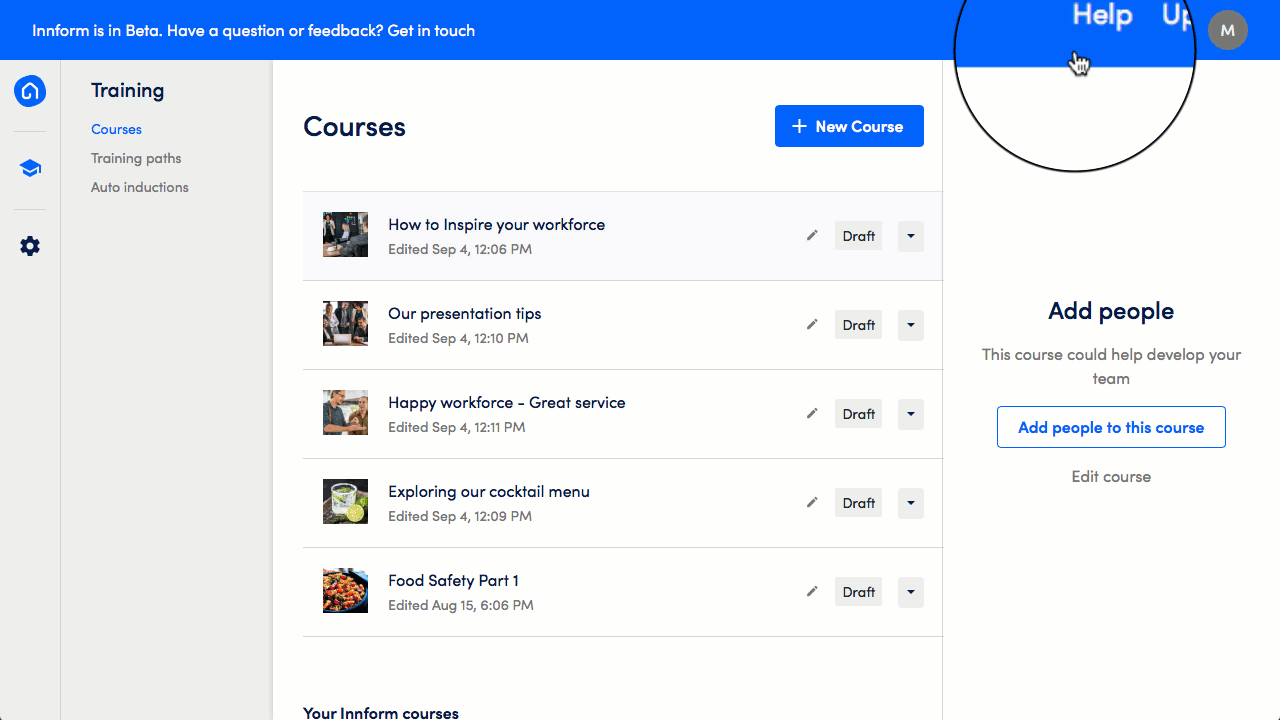 That's it for now. The next update will go live on September 17.
Until then, enjoy Innform and take care!