It's official – Innform Beta is coming July 2018. It will be available for free for a limited number of hospitality companies. If you'd like to be on that list simply register your free account now from innform.io/signup
In this post, we'll be taking a quick look at what's to come in Innform Beta, the eLearning software for Hospitality teams.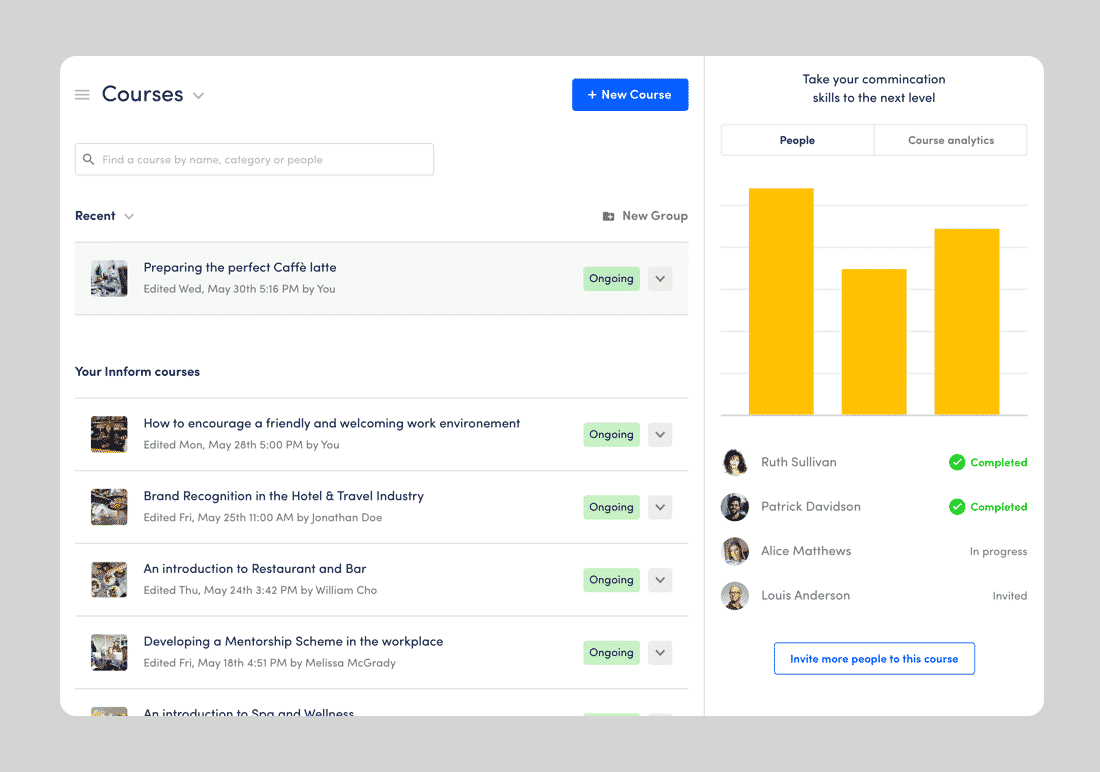 What is Innform?
It's the hassle-free eLearning software for hospitality businesses, big and small. We're putting together some great courses, content authoring tools, customisation features, automated inductions and more – all in one affordable package.
About Innform Beta.
Innform launches in 2018, with a free early access Beta version available to a select number of organisations as of June 2018.
Simple pricing plans.
Innform pricing plans are simple. There are no hidden fees or add-ons. You'll get all the features you need with the package you pay for monthly, or annually. Check out out pricing plans at innform.io/pricing
Part 1: Super-simple course builder
Building your own courses in Innform takes just minutes.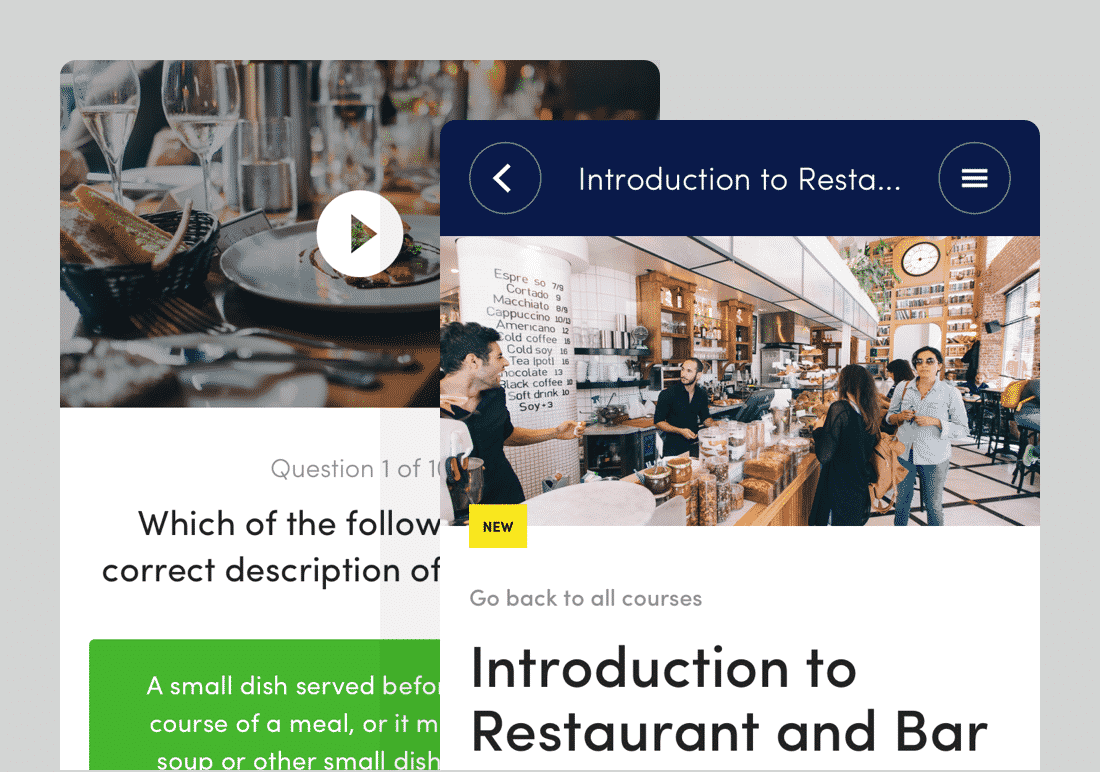 Key benefits of the Course builder:
1. Create media-rich courses in minutes
With Innform's super simple course and quiz builders you can create awesome text, image and video content for your workforce and share it within minutes.
2. No time to build courses? Start with ready-made Courses!
Making courses takes time, so we're releasing an engaging hospitality course every month so you can start training in seconds.
3. Fast, effective quizzes
Quizzes are a great way to measure your workforce's knowledge of your company and their roles. Mix videos, images and text to create thought-provoking multiple choice quizzes.
4. Instant reports
Tracking your employee's performance with a course has never been easier. Instant reporting is available the second you invite your team to the course and is updated in real-time as results come in.
Part 2: Ready-made courses
Building courses can take time – but we have you covered! Choose a ready-made Innform course (free forever) to start training your workforce instantly!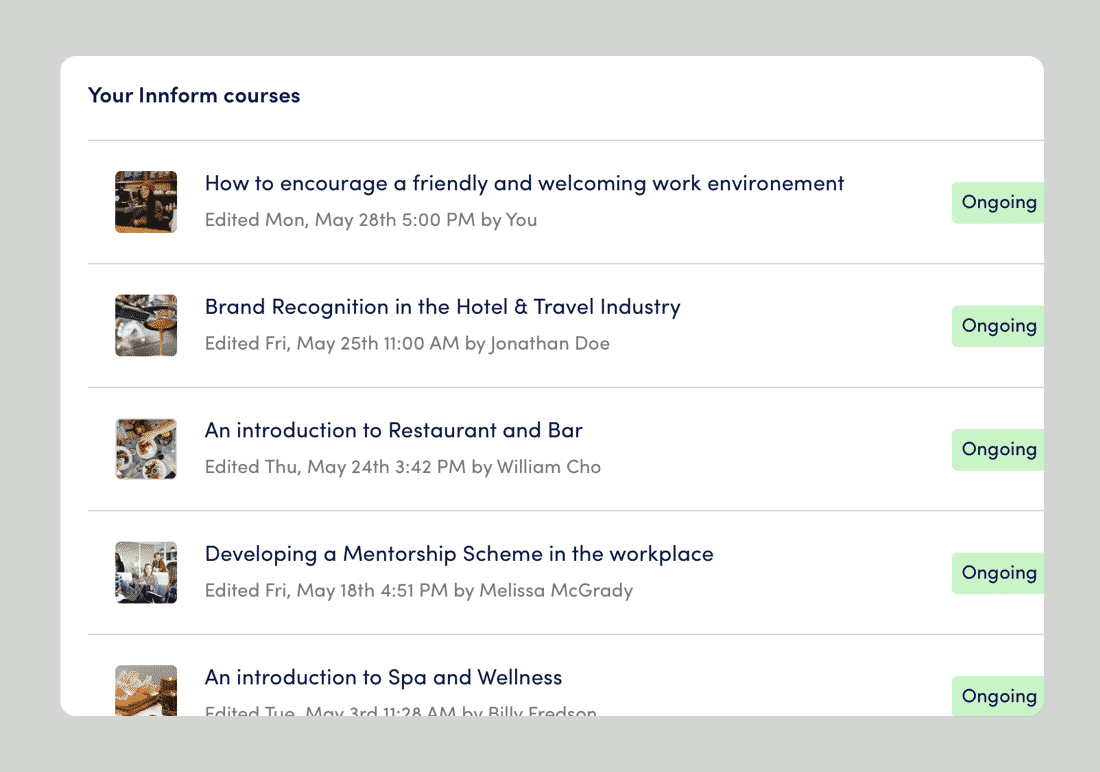 Key benefits of Ready-made courses:
1. Choose from a range of essential hospitality courses
Innform comes ready with free, engaging and popular hospitality courses that can be assigned to your employees from day one of using the tool.
2. Invite your workforce in seconds
Take your pick from a selection of informative courses and share them with your workforce around the world, instantly.
3. Duplicate, edit and publish!
Tweak or expand courses with your own content to fit the purpose and culture of your hospitality business.
4. Oh, and Ready-made quizzes
Courses come equipped from challenging quizzes. Each quiz can be edited to best fit the knowledge being tested.
Part 3: Automated Inductions
Inductions can be time consuming. With Innform's automated inductions you can save valuable time by automating your staff inductions.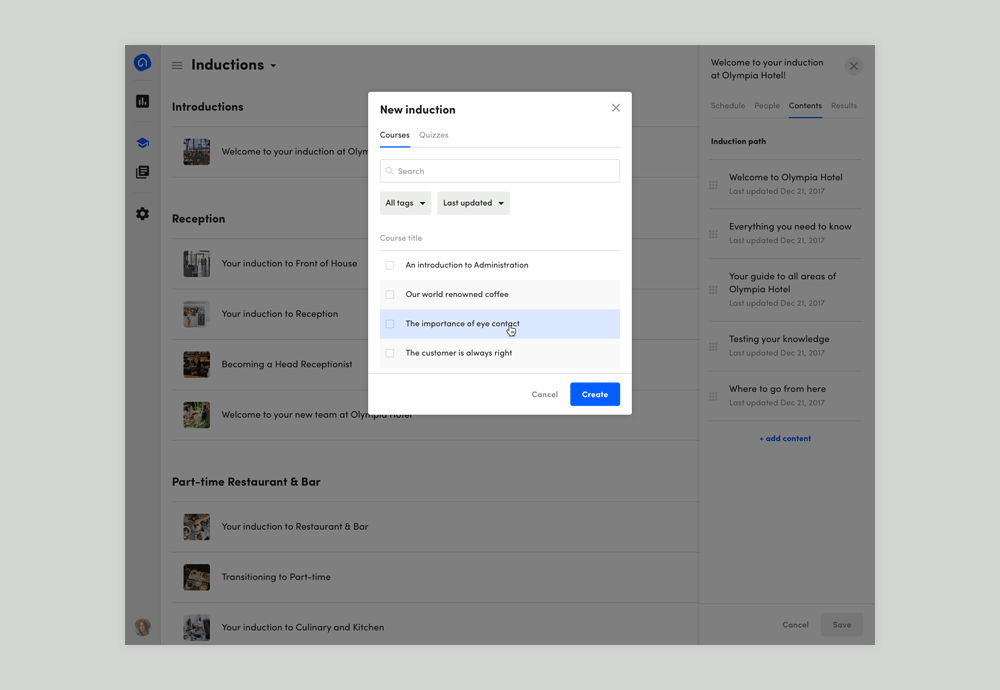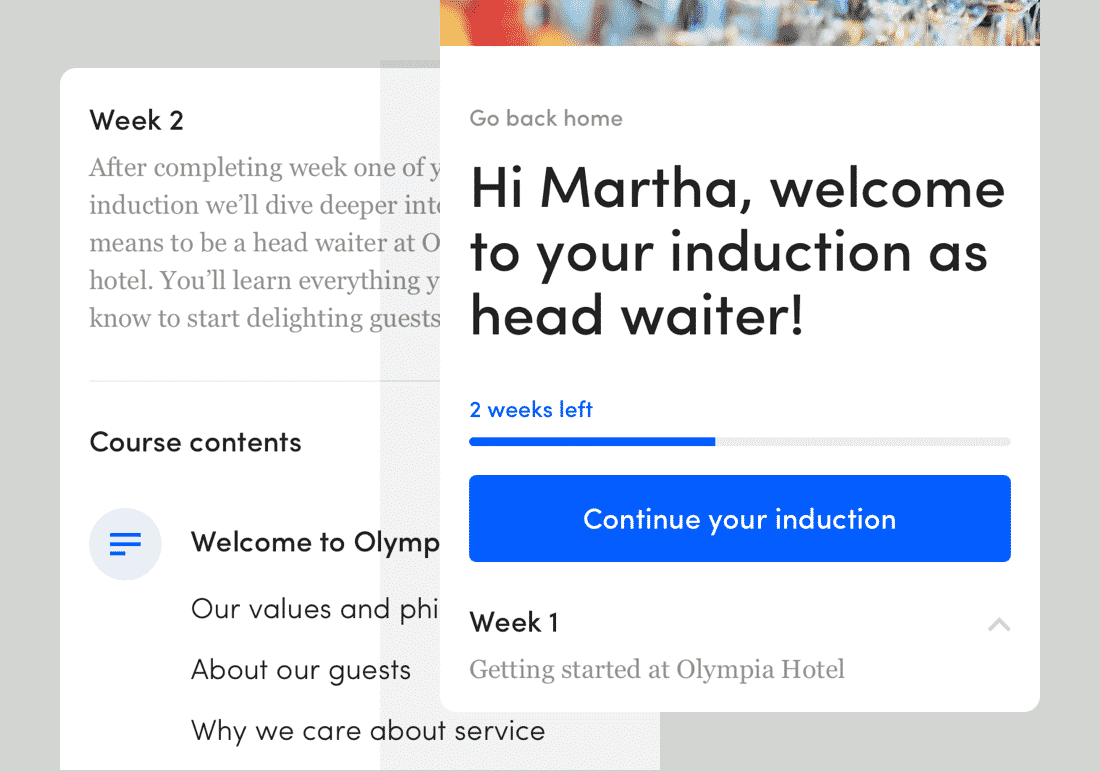 Key benefits of Automated Inductions:
1. Save valuable time, automate every induction!
This is by far one of Innform's most popular benefits. Automate every induction by creating multiple routines for your different roles!
2. Invite your new employees in groups or individually
Simply invite your new employees to one of your inductions from the Innform control panel. All they need to do is follow the instructions!
3. Track their progress and answer their queries
Follow your new employee's journey by monitoring their inductions from the Innform control panel.
Part 4: Customisation
Innform can be customised to blend in with your corporate identity and offer a seamless learning journey to your employees.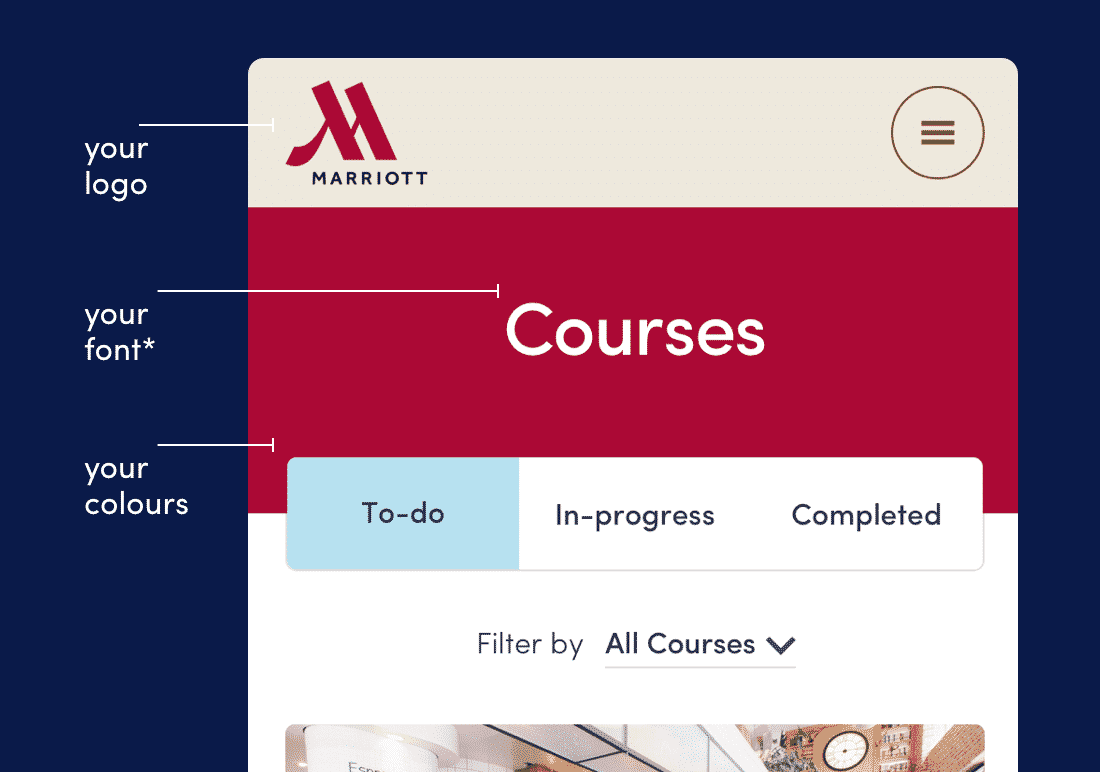 Key benefits of Customisation:
1. Update logo and brand colours
Get Innform aligned with your visual identity by updating colours and logo to give your staff an on-brand training experience.
2. Integrations for your unique challenges
Leverage your favourite internal software (ex: Yammer, Slack etc.) and integrate them with Innform – zero IT overheads and the easiest way to reach your staff with learning content!
3. Enterprise support
For bespoke features, priority support, a custom domain and additional integrations, get in touch!
Thanks for joining the Innform journey!
We're designing Innform to be a super simple to use and truly game changing eLearning experience for your staff and business – but we can't get there without the input of the Innform Beta Community that is with us every step of the way!
If you have any suggestions for us, feedback or feature requests, please do get in touch!
We'll see you soon – Michael 😊