Training Growing Teams
Temporary training = temporary billing
Flexible billing
Accelerate training for temporary employees, while having full control of monthly billing.

Freeze accounts: Freeze learner accounts when they leave, reactivate them when they're back. You won't be charged in the meantime.

Set an auto-freeze date: Decide when to freeze the account and its monthly payment, well ahead of time.

Replace a learner: Replace an outgoing learner with a new one, to make the best of your monthly payment.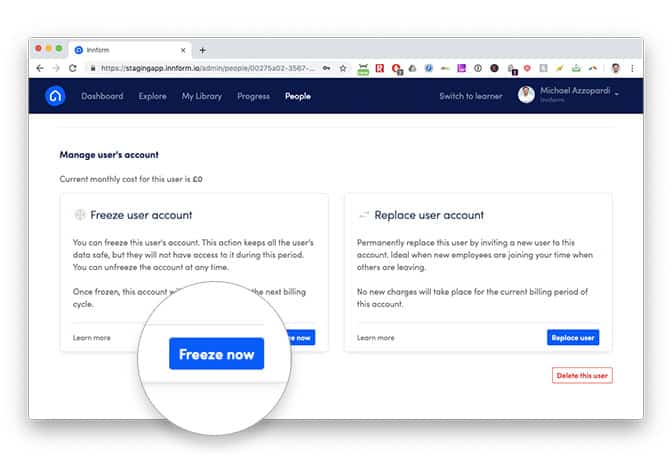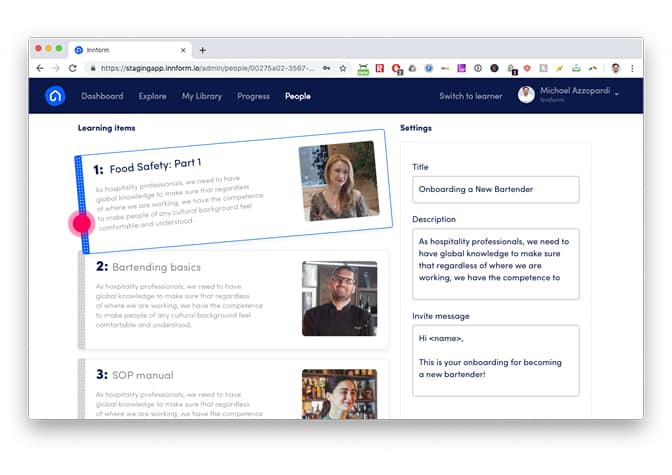 Automate
Supercharge your training program with powerful automation tools and win back precious time.

Learning paths: Combine your training into one automated series of courses, manuals and quizzes.

Automated Inductions: Create an automated induction using a learning path so you can set it and forget it.

Automated refreshers: Set a date at which your learners should receive their refresher courses.
Innform's Essential Guide to Seasonal Staff Training
Setting your temporary staff up for success this season, with Innform.
Start reading